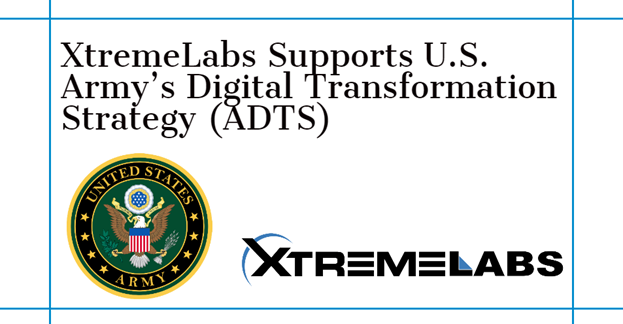 XtremeLabs Supports U.S. Army's Digital Transformation Strategy (ADTS)
| Domieh Daoud
In October 2021, the United States Army released its Digital Transformation Strategy (ADTS), a critical component of the branch's overarching technology modernization effort. In line with its strategy, the U.S. Army is rapidly responding to technological changes by shifting its overall technology structure, culture, and processes. XtremeLabs is honored to work with the U.S. Army to support its new Digital Transformation Strategy (ADTS). XtremeLabs' digital learning platform allows soldiers to gain valuable technology skills using experiential learning labs across a multitude of technology domains.
XtremeLabs' solution for the US Army prepares learners to gain technology skills and proficiency in DevOps, Cloud Computing, Data Analytics, and Systems Administration.  Learners gain hands-on experience and are at the same time trained for technology-specific industry certifications.
"We are honored to be able to provide this critical part of the development of the technical skills for the US Army personnel" Mori Ghazzawi, Chief Training Officer at XtremeLabs LLC. "Our technology platform is tremendously agile and well suited to support the upskill in digital transformative technologies that the US Army is adopting."
For more information about our digital learning labs or how to customize the labs for your team, contact our Sales Teams!