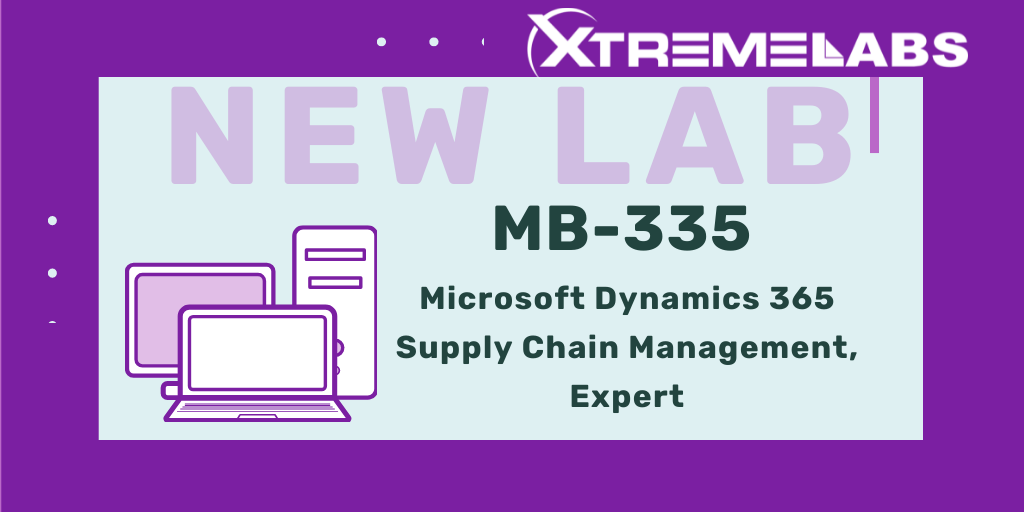 XtremeLabs Releases New Lab for MB-335
| Domieh Daoud
XtremeLabs has released a new lab for MB-335T00-A: Microsoft Dynamics 365 Supply Chain Management, Expert.
This lab is designed to build your knowledge of Dynamics 365 Supply Chain Management application. This lab will cover the most important features and functionalities needed by Dynamics 365 Supply Chain Management functional consultant including:
The product information and how to configure, create, and manage your product and inventory.
Supply chain management configuration and processing.
The transportation management features, and the warehouse management features.
Asset Management functionalities.
Master planning configuration and processing.
Sales and procurement processes.
Labs Modules Included: 5 Lab Modules
The labs can be purchased from our XtremeLabs Marketplace or directly through our Sales Team!