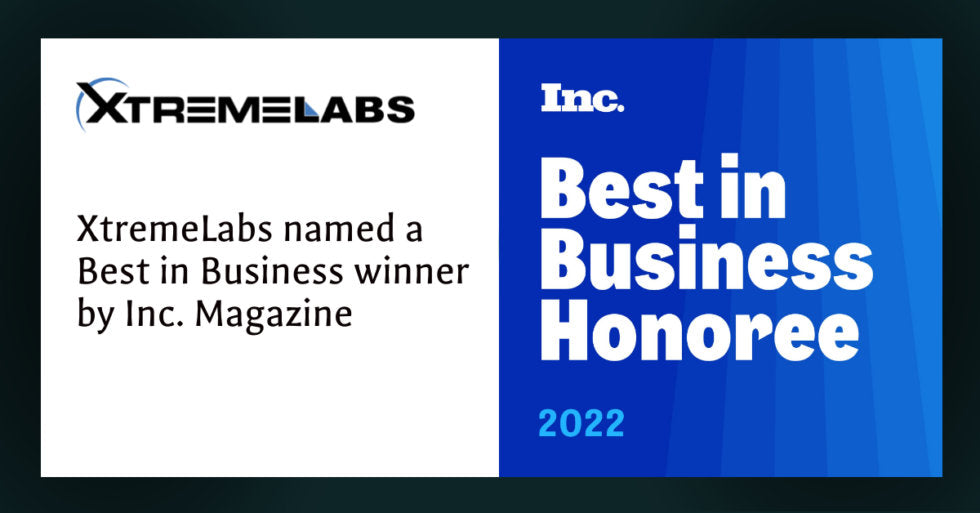 XtremeLabs Named to Inc.'s 2022 Best in Business List in Small and Mighty Category
| Domieh Daoud
3rd annual list recognizes 241 private companies putting purpose ahead of profit
McLean, VA, December 6, 2022 – XtremeLabs has been named to the Inc. 2022 Best in Business list in the Small and Mighty (10-49 employees) category. Inc.'s Best in Business Awards honor companies that have made an extraordinary impact in their fields and society.
XtremeLabs is an industry leader in experiential learning through its award-winning Learning Experience Platform (LXP). For over a decade, XtremeLabs has provided colleges, technology companies, training organizations, and global enterprises with hands-on certification labs, performance-based testing, and experiential sandboxes.
Inc., editors, recognized XtremeLabs social impact in the area of youth sports.  Through its #healthybody #healthymind #healthyspirit initiatives, XtremeLabs provides sporting equipment to underserved schools and communities.  Every year XtremeLabs teams procure and deliver thousands of sporting items to schools and youth sports-based enrichment programs.
Scott Omelianuk, editor-in-chief of Inc., says, "Inc. magazine is dedicated to showcasing America's most dynamic businesses and the great things they do. The Best in Business awards shine a light on those that have gone above and beyond their original mission to make a social, environmental or economic impact, benefiting those around them."
"This award is especially close to our hearts," says, Ahmar Abbas, CEO of XtremeLabs. "The award not only recognizes our "day" jobs – to upskill and reskill a global workforce, but also our global social impact initiatives"
The list, which can be found in the Winter issue of Inc. magazine (on newsstands December 13), recognizes the most dynamic companies of all sizes and industries that have had an outstanding influence on their communities, their industries, the environment, or society as a whole.
To learn more about XtremeLabs's work with the community and its Learning Experience Platform, please reach out to us!