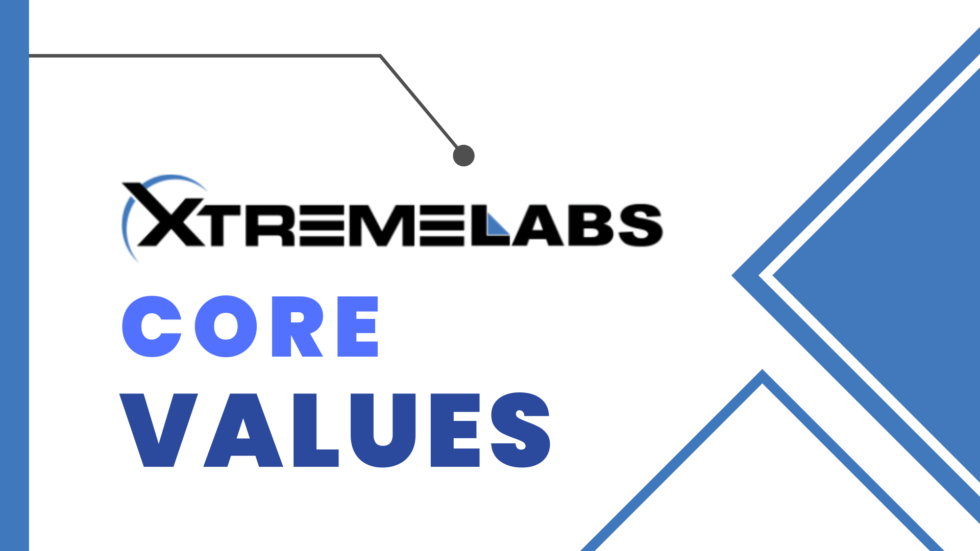 Core Values at XtremeLabs
| Domieh Daoud
XtremeLabs has transformed in its nearly 15 years as a company, but our core product offering, the hands-on digital training labs, has retained its key mission, which is to provide opportunities for real-world practice and competency training in a friendly and encouraging environment. Over the years, as our vision has streamlined and grown in different ways, it hasn't changed. But the learners using our labs, as well as the organizations we've partnered with, and the ways our labs have evolved to support our learners, have grown.
Several years ago, our team sat down and defined five core values that every employee at XtremeLabs strives to embody.
No Fine Print
At XtremeLabs we strive to communicate openly and transparently with our customers and within our organization. We provide all the information from the start to set expectations so there is no confusion over time.
Listen First and then Listen Some More
We believe that solutions only come after understanding the problem. To understand, we must first listen and then be understood. It is often easy to misunderstand a problem or situation. We seek to be thoughtful in our responses and we invest in the solutions that will help our customers.
Choose positivity
We approach things in a positive and optimistic way. We avoid complaining and always strive to offer solutions to problems.
Execution matters
While finding solutions and results matter, the process in which we execute the solution also matters. We strive to live up to our commitments within our internal teams, across our organization, and with our customers and partners.
Learn It All
We are curious about technology, training, and education. We want to know about how things work, why they are important, and what we can do to improve. We care deeply about learning and technology and how we can bring it all together to improve the world.
Below are some examples of XtremeLabs employees displaying one of the core values.
The XtremeLabs Support and Content teams are consistently working hard to learn new technologies and achieve certifications in many Microsoft topics. In the past year, several of our support and content team members have achieved certification in many technologies; one member, in particular, has gained 12 certifications since joining the XtremeLabs team. (Learn It All)
When working with clients on a custom lab, XtremeLabs Content Team holds several meetings to fully understand the requirements, motivations, and goals of our clients before offering a solution. (Listen First and Then Listen Some More)
The XtremeLabs Sales Team works with new customers to lay out the expectations of the lab platform before labs are purchased. We offer instructors a free lab demo before their training session to answer any questions they may have and go over all of the lab features to provide for a great lab experience. (No Fine Print)
The award-winning Support Team at XtremeLabs works together when handling support tickets. Our team works after hours (24/7) to make sure all cases are handled properly. In some instances, they also work closely with the Content Team to ensure all problems are solved in a timely manner. (Execution Matters)
When taking on new tasks our Marketing Team welcomes new challenges. In the past two years, they have started a few new initiatives including the eXL annual conference (eXL 2021

 

and

 

eXL 2022),

 

Monthly MCT Meetups, and the

 

XtremeLabs Webinar Series

 

to name a few. (Choose Positivity)
These core values are important to us at XtremeLabs, and we talk about them often. Judy Zhang, head of product management at XtremeLabs, discusses the five core values at eXL 2022 held last month.